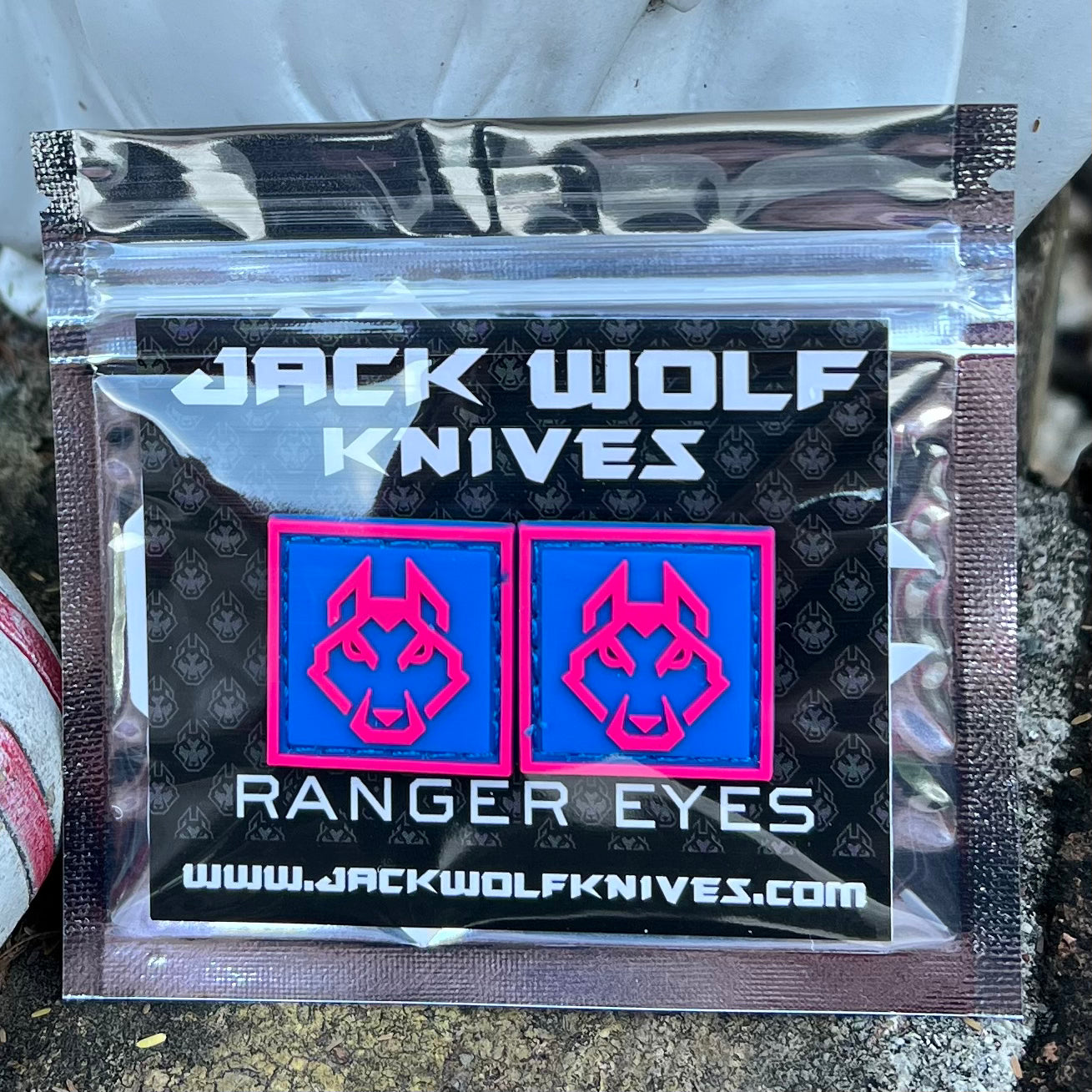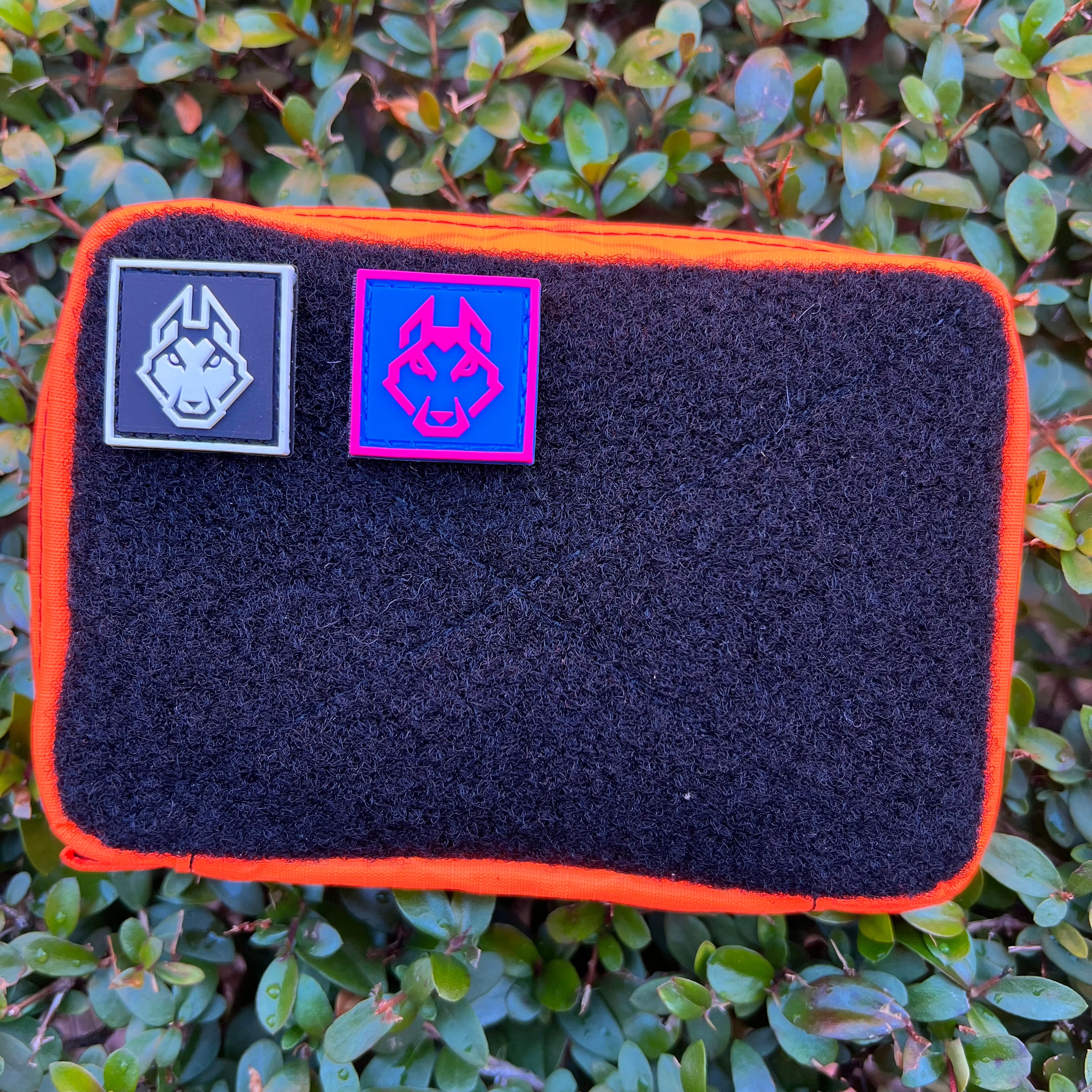 Ranger Eyes - Blue & Pink Logo 1 x 1
*SOLD OUT - RELEASED JANUARY 2023*
Ranger Eyes - Blue & Pink Logo 1 x 1.  Includes JWK Logo Sticker.

Slap this ranger eye on your favorite pouch or backpack, inside your safe, or on the roofline of your whip.  
INTERNATIONAL CUSTOMERS - These are also available at Framar Knives in UK, and Tools for Gents & Altonaer Silber Werkstatt in the EU.  It will be cheaper for you to buy from them.  
Limited run.  May never be produced in this exact same format again!