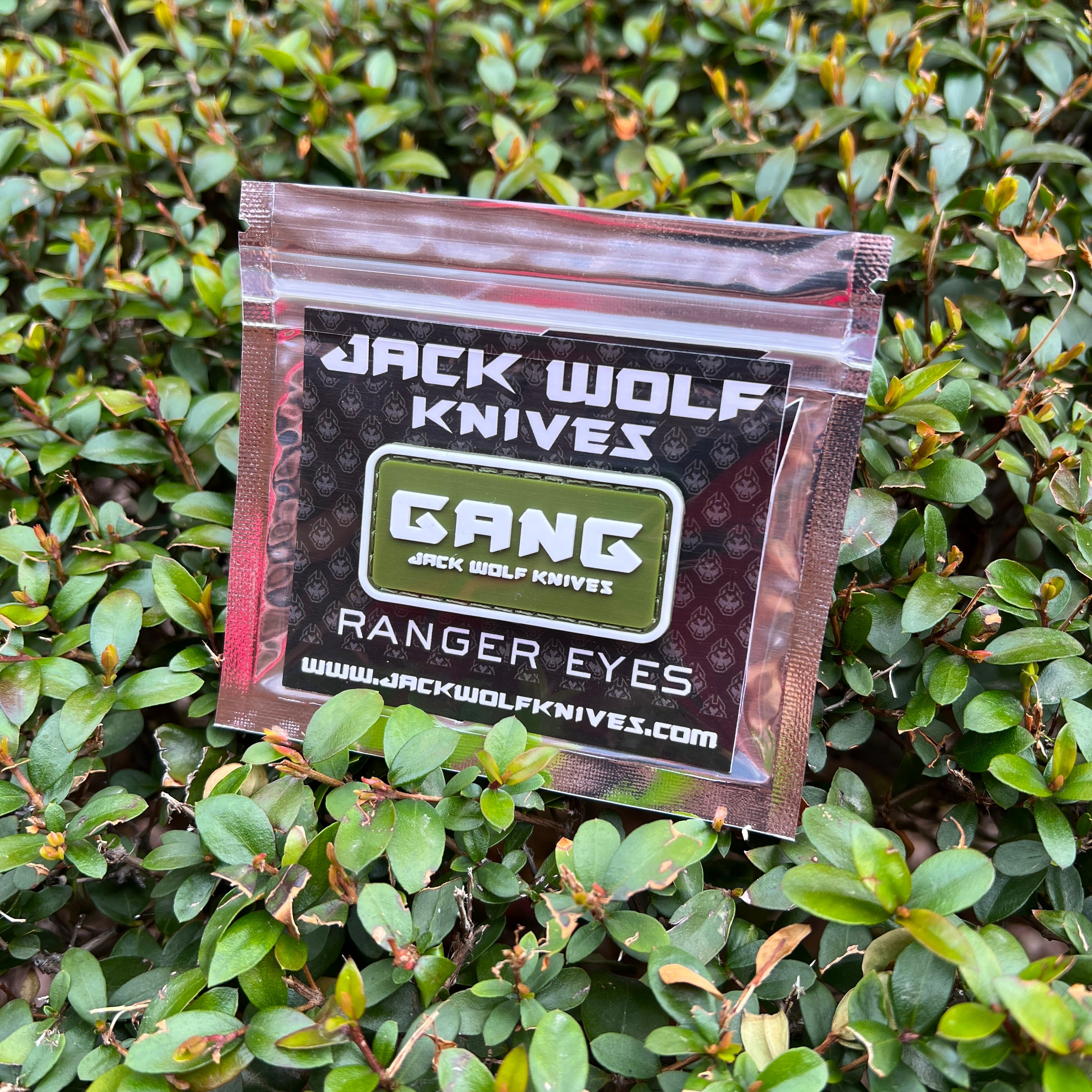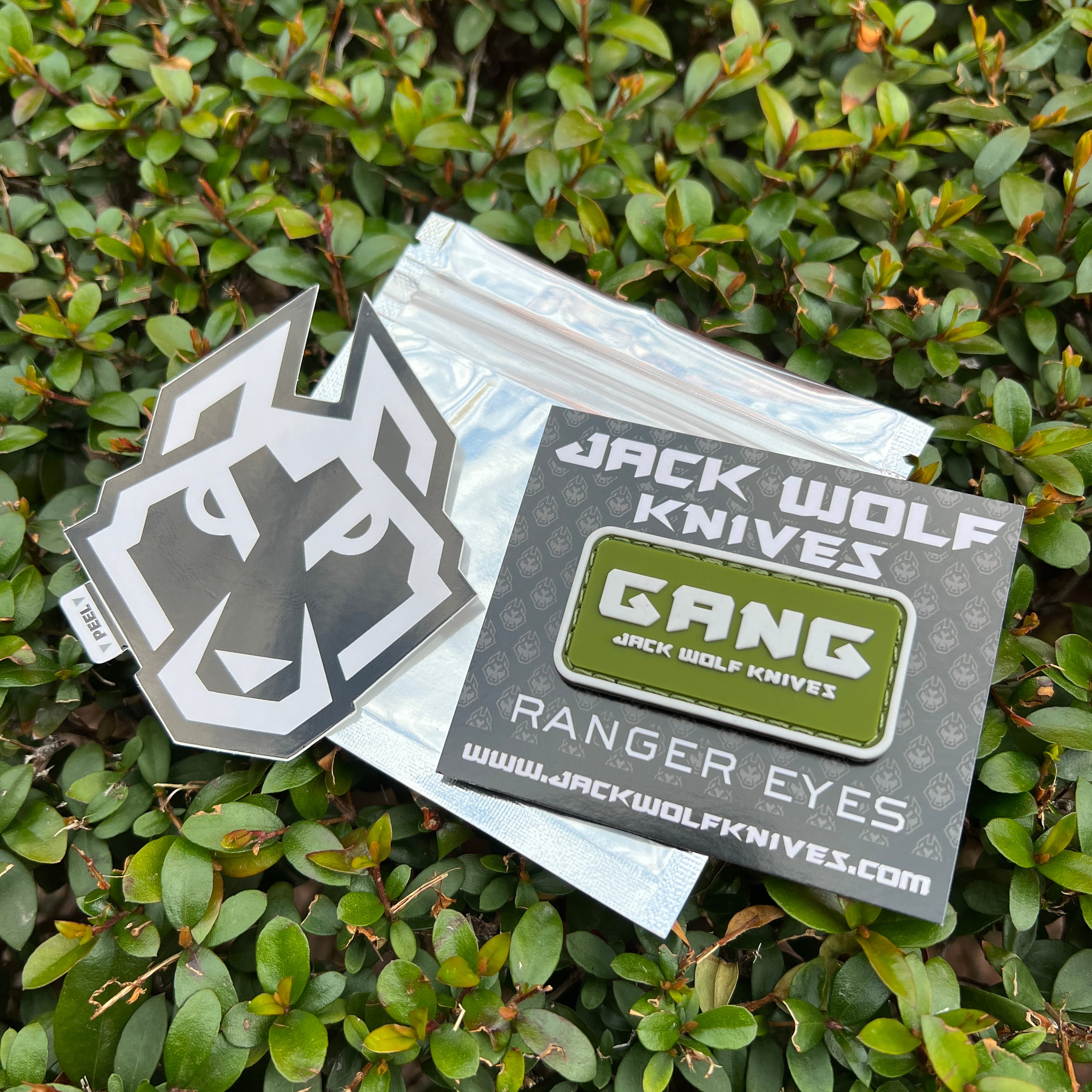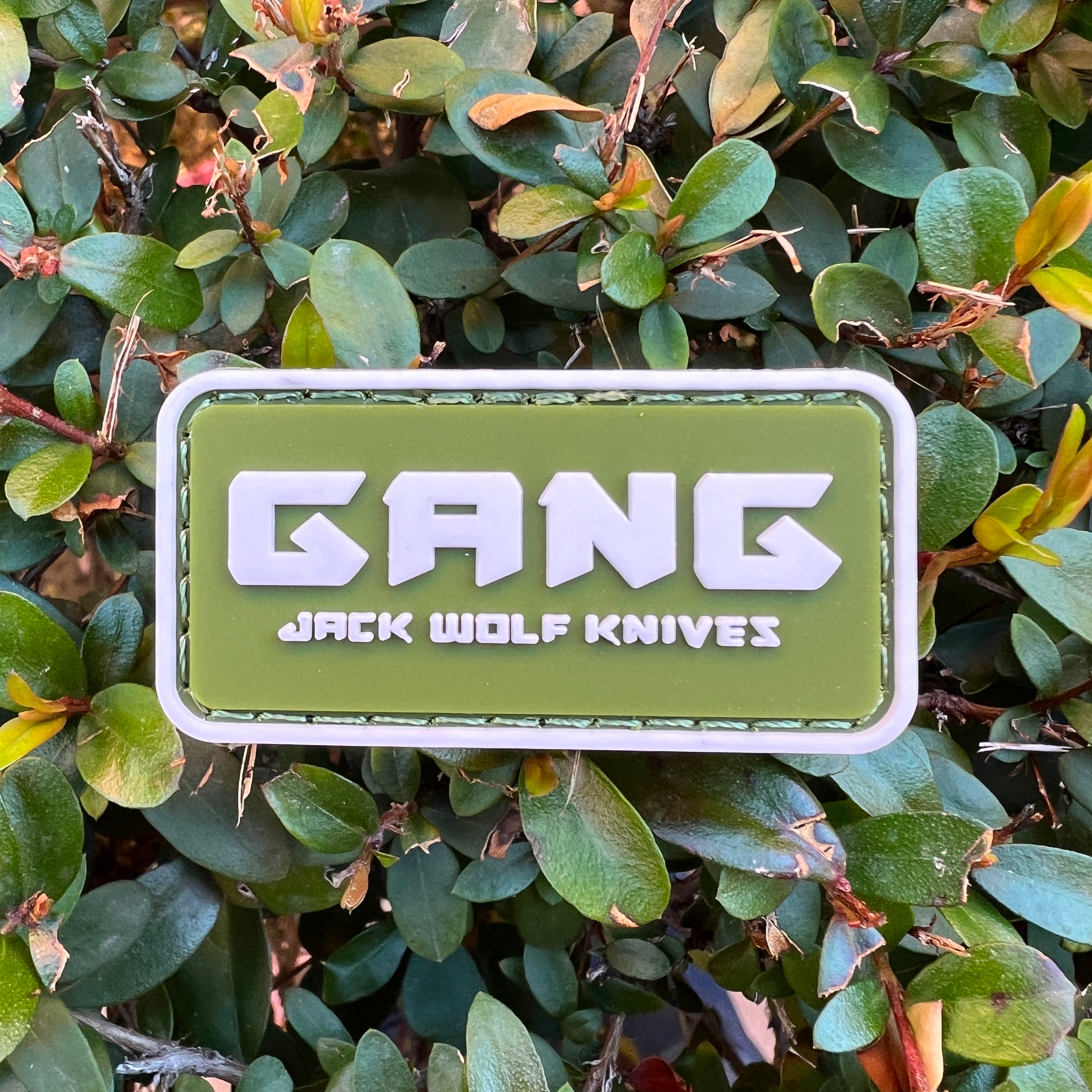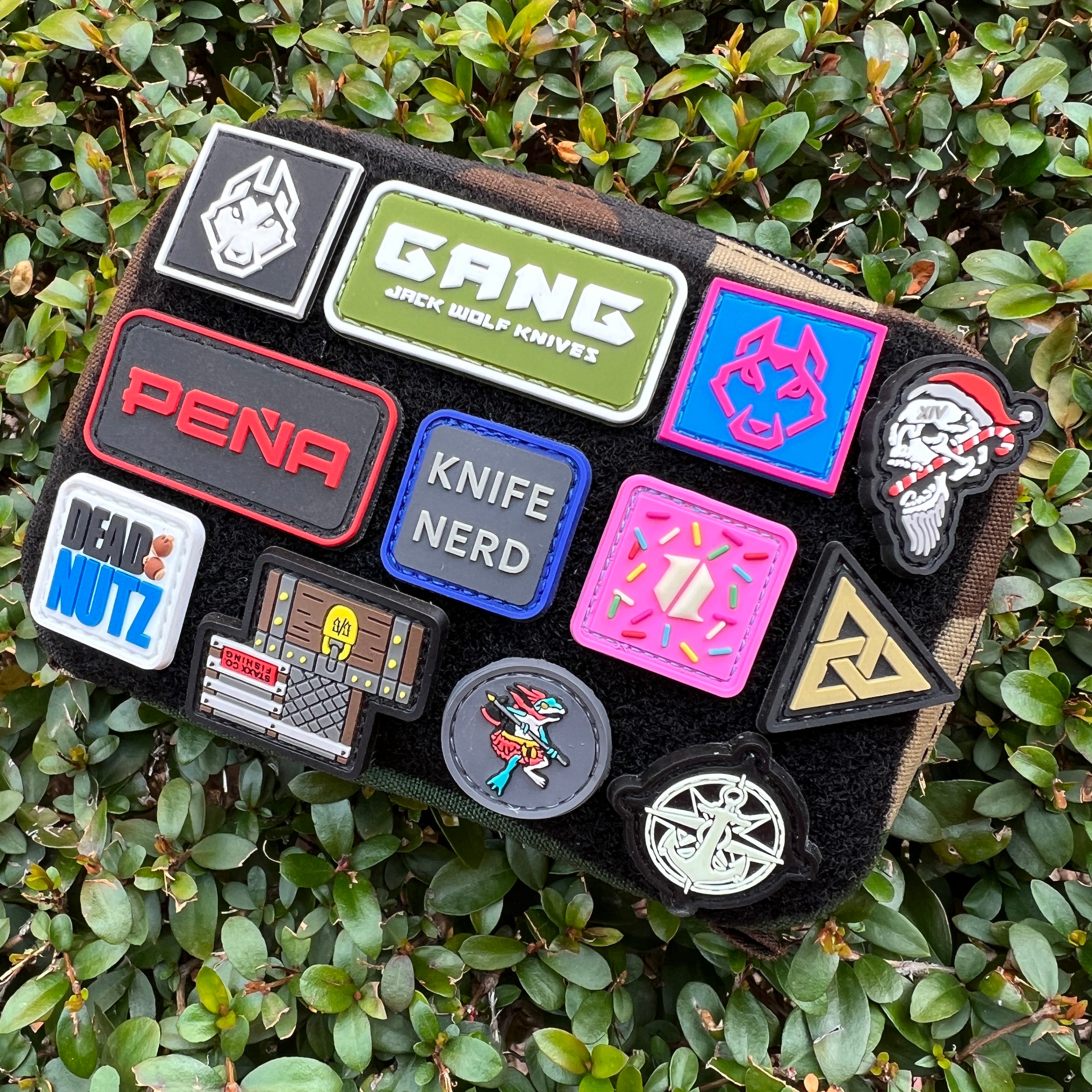 Ranger Eye - Green & White Gang 1 x 2
*CURRENTLY AVAILABLE - RELEASED MARCH 2023*
Ranger Eye - Green & White Gang Logo 1 x 2.  White portion glows in the dark.  Includes JWK Logo Sticker.
Slap this ranger eye on your favorite pouch or backpack, inside your safe, or on the roofline of your car/truck.  
ALSO AVAILABLE AT - Blue Creek Knives, Blade HQ, New River Knife Works, KnifeCenter, Knives & Tools [EU]

Limited run.  May never be produced in this exact same format again!